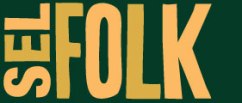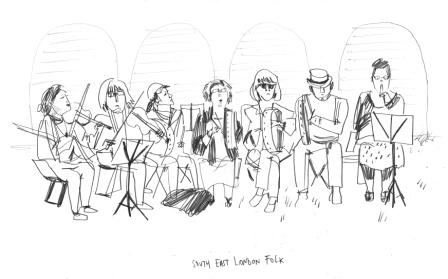 What people say about our Orchestra events
Thanks very much for your performance on Saturday. It was really appreciated by all. it was a lovely event and SELFOLK was amazing. Someone wrote in their feedback that they learnt that SELFOLK was made up of some 'really lovely people'. (Mother Goose Nursery Garden) 28/09/2019
Thank you so much for your performance last Sunday at Brixton Windmill. The orchestra were great and livened up a rather rainy day at the windmill. Thanks again – SELFolk made Sunday 22nd a special day at Brixton Windmill! 22/09/2019
Thank you for a lovely morning the residents really had a nice time very much appreciated from all of us at the home hope to see you again have a nice day(Castelbar nursing home) 10/02/2019
Just wanted to say a giant THANK YOU to you and the rest of the SELfolk orchestra for your rousing tunes and commitment to the event - it wouldn't have been the same without you. Lots of orchestra members brought friends and family which really added to it feeling special. A great example of community spirit, much thanks to SELfolk! We thought it was a brilliant marrying. (Lenox Project) 07/02/2019
A big thankyou to you and all your fellow musicians for making Thursday night such a fun evening. It was perfect! Everyone loved it and we hope very much that you can play here again soon, perhaps in the summer as well as the next Glowing Garden? (South London Botanical Institute) 13/12/2018
Thank you so much for your performance at yesterday's Feast - I've heard you were amazing! (West Norwood Feast 02/09/2018
Thanks so much for playing today. We had 300 people in attendance over the day and feedback has been fantastic. Please pass my thanks to the rest of your bands. (Woodland Festival, New Cross Cutting Nature Resernve) 24/03/2018
I just wanted to thank you so much for yesterday evening. Your playing was wonderful as ever and brought such a fun atmosphere to the occasion. I thought introducing the families to all of your instruments was a wonderful touch. (Dulwich Picture Gallery - August 2017) 06/08/2017
I would like to thank you all for your precious contribution to making the Landlubbers' Maritime Folk Festival such a success on Saturday.
Thank you all so much for such a wonderful evening on Saturday. The music was wonderful and the caller was brilliant! What a great band you have. Formal thanks will follow, but I wanted to thank you informally asap and to let you know how much we appreciated all of you giving your time to support us. All of us who attended had such fun – and we will surely recommend you for weddings etc.! And we have raised such valuable money towards our work helping reduce isolation and loneliness among our older friends and neighbours in Southwark.Link Age Southwark (formerly Dulwich Helpline and Southwark Churches Care)
Thankyou so much to everyone who brought their instruments , and braved the rain on Saturday. I had a lovely time inspire of the deluge, and hope you did too. (Dulwich Open Garden)
I'd just like to add my thanks to Jennie's for the orchestra's playing yesterday – everyone enjoyed the music very much and said how it made the rather dreary weather much cheerier. I thought you'd like to know that we raised over £1,000 from the event which is quite amazing given the weather. (Dulwich Helpline)
Please convey our hugely grateful thanks for the Folk Orchestra's playing last Saturday. It was very much appreciated by everyone (St Andrews Church, Grove Park)
Thank you so much for playing at our summer fair. It was great and everyone told me how much they enjoyed your performance. Fairlawn Primary School PTA
On behalf of all of us at the CASSEL Centre, I would like to thank you and the wonderful FolkOrchestra for coming to play at our Garden Party in July. The music was absolutely brilliant and for many people this was a newly discovered gem of an orchestra. You generated a brilliant atmosphere and really made our party so enjoyable.
Many, many, thanks from me ,my family and friends for a wonderful evening's entertainment on Saturday 3rd October , your first engagement of the season I understand.Everyone loved the handcrafted music- the waltzes , the reels ,the jigs and especially the young people who rushed eagerly to the dance floor when your colleagues called us to demonstrate the moves. I had no idea beforehand that we would be having a Ceilidh! What a great ice- breaker as the friends from 6 different decades of my life danced together just for fun with no inhibitions and much laughter(drinks may have helped). This was a very happy and memorable celebration and in large part thanks to you and all the band so heres hoping that you will continue to go from strength to strength .We were all most impressed. (Dulwich)
I enjoyed hearing you play at the Dulwich Picture Gallery and joining in the dancing! Lovely event.
I just wanted to say a wholehearted thank you for such an amazing performance yesterday... Everyone thoroughly enjoyed it and said very lovely things about how fantastic it was to have you there. Really hope we can stay in touch for future events (Centre for Wildlife Gardening SE15)
Thankyou to all of your musicians for coming before Christmas. Such an enjoyable afternoon. Love From all the girls at the "Rachel Notley Day Centre" (Beckenham Mind Day Care Centre )
Please pass on my thanks and appreciation to your orchestra leader and all the wonderful musicians for the music last Sunday. We got great feedback and I saw a few people walking in with wide eyes in disbelief! It was a great sight to behold in the ballroom. (Ivy House, Nunhead)
Thank you so much everyone for a great gig. It was fantastic to have such a good turnout of musicians! People loved the music and dance, which were perfectly timed to bring some spice and enthusiasm to the party. (Friern Road Queen's Birthday Street Party)
Thank you .. for organising the band to come and play at our fundraiser! It was great to see so much support from the local community and I really enjoyed the event and the fantastic music on the day. The event helped us raise funds which will help our most vulnerable clients, so thanks again ever so much! (Lewisham Refugee and Migrant Network)
Thank you so much for performing at our open day on the weekend. It really made it special. (New Cross Gate Cutting Nature Reserve)
A big THANK YOU, to you, all the musicians and our dance instructor. So many people have told us how much they enjoyed the music, and dancing, that we'd like to book you all for next year's Garden Fete - and most likely every Garden Fete thereafter. (Our Lady & St Philip Neri Church, Sydenham)
Thank you very much to you and your fellow musicians for joining us yesterday and providing great music. I'm sorry that I didn't get a chance to speak to you yesterday, I was with a group when you arrived, and my apologies that there wasn't anyone present to introduce the group when you started playing. We had lots of positive feedback about your presence and I think it really contributed to a lovely atmosphere. I caught a few of the songs and enjoyed them very much. We look forward to welcoming you back to Centre for Wildlife Gardening next month. Please pass on our thanks to the rest of the group.
Just to say thank you so much - you and all the players - it was really great. Walking back home down the hill I met someone who had been there and - totally spontaneously - "Lovely music!" she said as we passed each other. Sorry there was not the space for any adults dancing (too many people came to hear you play!) but what was totally enchanting (and you might not have been able to see it from the stage) were the children. Particularly one little girl who was in effect using her brother as a maypole - skipping round him where he was sat on the floor - which was fine until he decided to move. And their parents were loving it - just what the Festival is all about! (Hill Station, Telegraph Hill Festival)