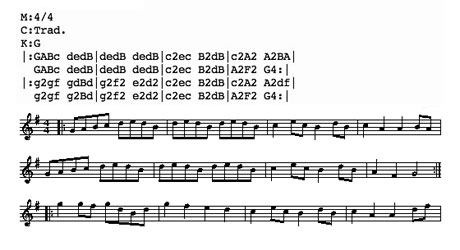 Here are some useful links, recording demos and sheet music to help you practice
Repertoire Book
Download a printable version of Repertoire (version 4.03)
here
This has been designed so that if print on both sides of the paper, you will get double spreads displayed correctly if you put the pages in a ring binder. There are currently 28 double sided pages in the document. The tunes are in alphabetical order. There are no page numbers in this version to facilitate changing existing pages or adding further material if needed at a later date. I therefore highly recommend you to use this version.
Revision 4.03 (January 6th 2019): Portsmouth / Drunken Sailor added. Rock The Cradle Joe: arrangement added
Revision 4.02 (Sept 23 2018): Le Soir Venu: Arrangement added.
Revision 4.01 (Sept 3 2018): Changed chords in Katyusha and Kalinka. Changed second part in Kalinka.
A ready printed version of the book is available at:
LULU
Old versions
Repertoire 3
Repertoire 2
ABC notation website
This is a searchable database of folk tunes in a variety of formats including scores and MIDI
The Session
A great source for traditional Irish tunes
Tune Demos
How to slow down the linked tunes
Arkansas Traveller.mp3
Bagpipers.mp3
BlackJoke.mp3
Butterfly.mp3
ConstantBilly.mp3
On D'Oneren Garda
EvitGabriel.mp3
FêteDuVillage.mp3
FieryClockFace.mp3
FishersHornpipe.mp3
Flatworld.mp3
FromNightTillMorn.mp3
Grammarchee.mp3
Hobla Mr D'Spae.mp3
HopBreak.mp3
Hupfad Vogl.mp3
IronLegs.mp3
June Apples.mp3
Katyusha.mp3
Jacks Maggot.mp3
JockeyToTheFair.mp3
La Nina.mp3
Les Humeurs.mp3
Le Soir Venu.mp3
Long Room to Scarborough / Peacock Followed The Hen.mp3
Miss McLeod.mp3
Morgan Rattler.mp3
Newcastle.mp3
NorwegianHornpipe.mp3
PartingLovers.mp3
Piddellipom (by Swap)
Plane Tree.mp3
PlanxtyIrwin.mp3
Portesham Breakfast.mp3
RockyRoadToDublin.mp3
RockTheCradle.mp3
ScanTesters1.mp3
SchottisheAVirmoux.mp3
Seneca.mp3
senPolska.mp3
SevenStars.mp3
Shepherds.mp3
Si Bheag Si Mhor.mp3
SoldiersJoy.mp3
StyeAtNight.mp3
Tarantella.mp3
Trade Wind Hornpipe.mp3
TrippingUpStairs.mp3
TrumpetHornpipe.mp3
Tyskeren.mp3
William And Nancy.mp3
YerPigsOnFire.mp3
YoungVirgin.mp3